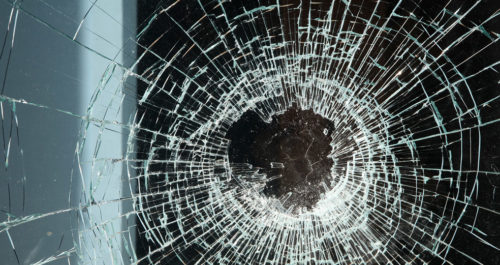 Is Your House of Worship Secure?
It's happening with regularity. Another Jewish cemetery or place of worship is desecrated or vandalized with vulgar graffiti. While the authorities are trying to figure out who is responsible, congregations are understandably feeling vulnerable.
Bomb threats, smashed windows, death threats, spray-painted swastikas–directed at synagogues and Jewish community centers—are part of the daily news cycle. According to 2015 FBI hate crime statistics, 52 percent of all religious-related hate crimes were against Jews. Another nearly 22 percent were against Muslims. Other religions were not spared. Religious-oriented hate crimes were carried out against almost every type of faith.
Here are security suggestions for those who are responsible for keeping religious patrons and facilities secure.
–Post greeters at every door during services.
–Keep facility doors locked at night.
–Install surveillance cameras inside and outside of the sanctuary.
–Add security alarms.
–Hire uniformed security guards to monitor activity before, during and after a service. Consider 24-hour guard service.
–Have ready an emergency plan if a lockdown or evacuation is necessary.
–Enlist a group of congregation volunteers who can be trained to watch for suspicious behavior and help carry out the emergency plan if needed.
Not all churches, synagogues and mosques warrant this level of security, however, putting into practice just some of these suggestions can help reassure attendees that all is being done to keep them safe.