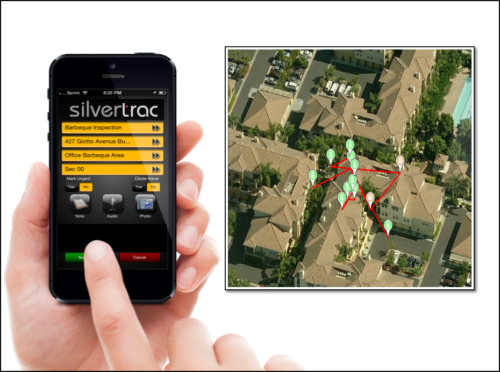 New GPS Technology Pinpoints ACS Security Staff Onsite
ACS is now using new GPS tracking technology from Celayix Software that enables our dispatch personnel to pinpoint the location of our security staff while on a job site.
Here's how it works. When our security guards check in at a job site to begin their shift, GPS tracking begins. The tracking takes places within the perimeter of the site.
If a guard is not at a designated location by the beginning of a shift, our dispatch personnel are automatically notified and will contact an ACS field supervisor who will go to the site to provide security services.
Most other security firms do not have this GPS tracking advantage. If a guard is sick or is having transportation issues, a location may be unsecured indefinitely.
With the Celayix system, ACS knows immediately when a guard is not present and arranges for replacement security. This system provides ACS a real time, accurate record of where our on-duty guards are located and gives customers the peace of mind that personnel are onsite, protecting the premises.
For more information about the Celayix system, contact Jerry Bashin, ACS sales manager, at 877-482- 7324, 818-274- 7847, jerry@accesscontrolsecurity.com.
GPS Technology Highlights:
Provides ACS dispatch personnel with live feedback to pinpoint location of security staff at all times
Monitors on-duty security officers 24 hours a day, 7 days a week
ACS dispatch sends a security supervisor to the designed guard post if a security officer does not check in at the scheduled time
GPS aids in providing state-of- the-art service resulting in improved security for your property
To learn more about the Celayix tracking software capabilities, click on the image below.