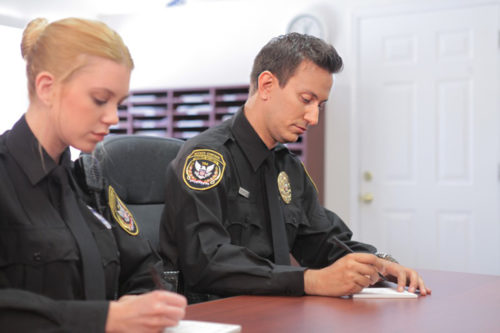 What It Takes to Become a Security Guard
We see security guards in public and private places more and more these days since safety is now a front-and-center issue.  Security guards must go through a rigorous training process in order to become licensed by the Bureau of Security and Investigative Service.
Prospective security guards undergo criminal background checks followed by eight hours of "Power to Arrest" training that covers:
Defining "arrest"
Implications of an arrest to the subject and the guard
Escalation and de-escalation techniques/use of force
Restraint techniques
Trespassing laws
The prospective guard must complete the Power to Arrest test with a 100% score.
Next comes a comprehensive 32-hour program that includes a variety of topics:
–work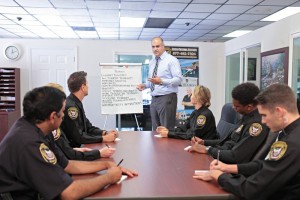 place violence,
–handling difficult people,
–arrest, search and seizure procedures,
–liability training, communication skills development,
–observation and documentation,
–community relations
Guards receive a certificate of completion upon successfully finishing their courses and passing a competency test from the California Association of Licensed Security Agencies, Guards & Associates (CALSAGA). CALSAGA training programs comply with security guard state-mandated initial and continuing education requirements.
Eight hours of additional continuing education training must be completed annually.
Security personnel do more than "stand guard." They provide essential services to public and private entities—implementing preventative measures and using force when necessary.