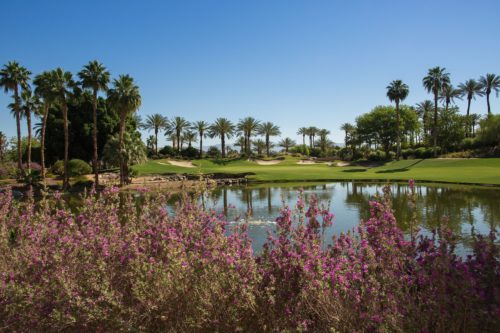 Keeping Vandals Off The Greens
Golf courses are beautiful seas of green during the day, but they are tempting targets at night. Vandals can easily cause thousands of dollars in damage to the course, golf carts and the clubhouse. Keeping vandals away is a challenge because of the size of the area to secure—whether it is a 9-hole or 18-hole city course or private club.
Golf course vandalism occurs when perpetrators believe the course is so vast, no one is watching. Here are suggestions that can change that perception.
–Add overnight security personnel and lighting where golf carts are stored. Taking these carts for a joy ride and quickly destroying carefully manicured fairways and greens is often high on the "must do" list for vandals.
–Discourage intruders by adding thorny vegetation outside the course where fencing is unsuitable (i.e., rose bushes, agave, bougainvillea).
–Conduct regular security patrols around the perimeter of the course, clubhouse and in the parking lot.
–Add security cameras and motion sensor floodlights wherever possible (solar powered motion-sensor lighting where electricity is unavailable). A stray squirrel may trigger a light, but it's worth the occasional false alarm if floodlights alert security personnel that intruders are on the grounds.