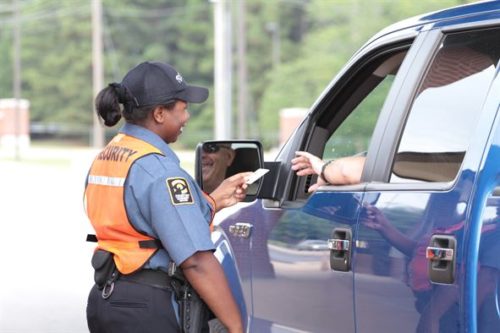 In-House or Contracted Security Personnel—Weighing the Pros & Cons
When a business needs regular security staffing, the first step is to decide whether to hire in-house security personnel or contract with an outside security company. Each option has its pros and cons.
Hiring In-House Security
By hiring in-house security, businesses have complete control of its security staff. Security guards become part of the corporate culture; there is a consistency within the staff ranks, which means guards are familiar with the specific security issues facing the company.
On the down side, the cost and time associated with hiring and managing security employees (the recruiting process, paying salary and benefits, appraising performance and other HR functions) can be high. Additional expenses include purchasing security vehicles, equipment and uniforms, ensuring license and continuing education requirements are up to date and paying for liability and workers comp coverage.
Hiring your own security guards creates a sense of loyalty by the guards to the company and its employees. This could cause conflict, however, when one of the guards' duties is to deter employee theft and other employee misconduct.
Hiring Contracted Security
By contracting with an outside security guard company, businesses have greater flexibility over their security needs and costs. Businesses can add or reduce guard staffing as necessary. The security guard company is responsible for personnel screening, hiring, training, conduct and appearance. It absorbs all expenses associated with personnel management, insurance and liability.
On the down side, not all security guard companies are the same. Research must be done to ensure the company you select only uses fully licensed and trained guards, all insurance is current, its guards are well versed in the latest security technology and they carry out their responsibilities with a high level of professionalism.