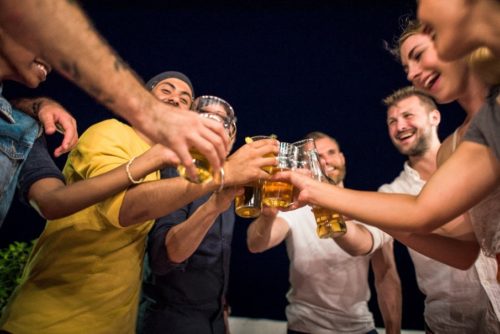 Planning a Holiday Office Party—Keep Them Fun as Well as Safe For Everyone
It's the time of year for holiday office parties—a time to celebrate the hard work of your employees in a happy and relaxed atmosphere. Unfortunately, office party horror stories are common—an employee drinks too much, inappropriate behavior or words between employees occur, property is damaged. Things can get ugly.
To ensure everyone behaves themselves, here are few guidelines to follow.
Remind Employees of Company Policies. Make sure your employee handbook contains a code of conduct that discusses alcohol consumption, appropriate dress, sexual harassment—some of the issues that may arise at an office party. Remind employees through a company-wide email and posted notices of how they are expected to behave at the office get-together.
Limit Alcohol. Even after being warned of the consequences, people can still overindulge in alcohol. Limit the available alcohol or consider only serving drinks during the first hour of the party.
Have Upper Management Set An Example. Employees will often take their cues from their bosses. If upper management behaves appropriately—limits or abstains from drinking, dresses appropriately and conducts themselves in a friendly but professional manner—their staff will most likely behave that way too.
Hire Outside Security. Security guards can be stationed at the entrance of the party to make sure only invited parties attend. If the party is located off premises at a hotel or restaurant, security guards can prevent employees from bringing in drinks from the hotel or restaurant bar. Guards can spot disruptions and diffuse situations. If necessary, they can escort a trouble-making employee or employees off the premises and arrange for safe transportation home. If it's a large gathering, guards will also assess emergency exit strategies and take the lead in case an evacuation is necessary.
Office parties are an expected tradition in most companies. Make sure this year's party is a safe, secure and positive experience for all.