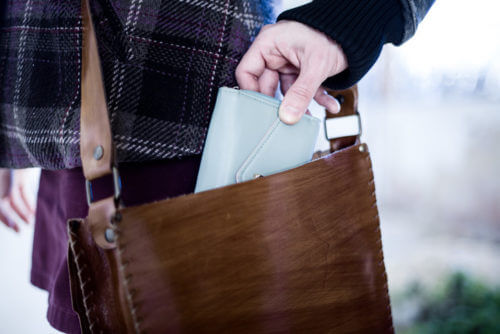 Crime and the Holidays: Keep Your Guard Up
For most of us, the holidays are a fun and exciting time to see friends and family, to entertain, buy gifts and decorate our home. Unfortunately, thieves see it as the prime time to steal. Every year, news reports tell of Christmas gifts being stolen from under the tree, homes broken into while families are away, wallets pickpocketed and packages taken from parked cars in shopping malls and on front porches.
Thieves are looking for easy targets–so make life difficult for them. A little extra effort can go a long way.
Hide Shopping Bags. Lock purchases in your trunk if you are not going directly home after shopping. Putting them in plain sight in the backseat of your car is too tempting for thieves—even if the doors are locked.
Have Packages Delivered To A Safe Drop Off Location. Amazon orders can be delivered to an Amazon Locker location near you. Other options include packages delivered to your work or to a UPS Store (there will be a charge). Consider mounting a security camera prominently at your front door. It will scare off most thieves.
Park in Open Locations Around Stores and Malls. Don't park in an isolated area. Park under lights at night. Thieves like to work where it's hard to spot them.
Neighborhood Watch. Keep an eye out for suspicious characters in the neighborhood. Call the police if anything seems out of the ordinary.
Show Restraint on Social Media. Don't post photos of the gifts you received or your holiday travel plans on social media. Thieves can read your feed too.
Make Sure You Lock Up. No matter how late you are for that holiday party, take the time to always lock all the doors and windows in your home when leaving.
Keep Track of Your Wallet and Cell Phone. With the holiday hustle and bustle, we're easily distracted in public settings. Be aware of your surroundings and the people around you. Thieves look for an unattended purse, cell phone or wallet to grab. It only takes a second.