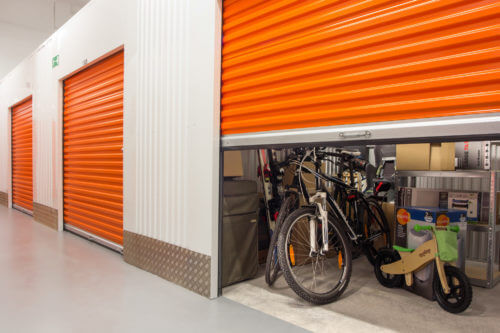 How Secure Is Your Storage Unit?
Storage units are big business. According to the Self Storage Association, there are more than 48,500 storage facilities in the U.S. that account for 2.3 billion square feet of storage space. When you put your belongings in a storage unit, how safe are they? An ABC Television report points out some of the weaknesses of these facilities. No storage facility is burglarproof, but look for these safeguards when deciding where to store your items.
Access Control. Self-storage facilities are typically open 24 hours a day. The most secure are those that require an access card or code to enter the premises.
Security Lighting. Although break-ins can occur during any time of the day, the storage facility should have well-placed lighting throughout the location to discourage nighttime theft.
Engaged Employees. Facility employees should be located at the entrance so they can see who is coming and going, acknowledge all those entering and spot any unusual behavior.
Onsite Security Guards. Onsite, 24-hour guards provide another layer of security. Would-be burglars aren't typically going to attempt a break-in if a guard is on the premises.
Well-Placed Security Cameras. Cameras should be placed so all units are in view. Storage facility employees should have the capability to monitor the camera feed in real time so they can alert the police if a crime is occurring.
Other Tips. Renters should research the best type of locks to add to unit doors. Avoid those that can easily be removed with bolt cutters (a favorite tool of thieves). Door alarms are another worthwhile investment.
Experts suggest putting your most valuable possessions in the back of the unit. Thieves don't have time to rummage around. They will most likely grab whatever they see first and go.