Best private event security guard services company in Los Angeles CA
Safety and security are the top most priorities of any event or function. If you are organizing a private event in Los Angeles, then you must look for the best security company, who can provide you with top-class security. The challenge is there are so many security agencies available in LA that choosing the best one can be quite confusing or overwhelming. You want to find a dedicated and well-trained security agency, which can provide you with the best security personnel for your events. But, how? Well, here are some important factors to consider.
How To Choose the Best?
When you are looking for the top security company in Los Angeles CA, consider the following factors to help you choose the best one:
Experience: This is one of the most important factors when it comes to selecting security personnel. An experienced security officer is more aware of and attuned to the possible crimes or security breaches that can occur in and around the surroundings of your event.
Well-trained: Another important factor to consider when looking for a great security service is the training the security guards receive from the agency. In addition to experience, security personnel who are highly trained and fully screened will help you to devise and execute the best security plan for your event. No two events are the same and a highly trained professional security officer knows that each event must have its own specialized plan. Remember, not every agency in Los Angeles provides the same level of training to its security personnel; you want to take that into consideration during your selection process.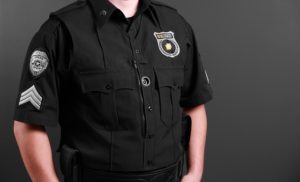 Pre-planning: When you are planning a private event, it is very important to have a security force who will create a pre-plan. This means they know–in advance of your event–what actions to take in order to keep the event safe and secure. For example, before the event starts, the security personnel should check and examine the site thoroughly in order to lower the risk of any security breaches.
24×7 Service: Some events may continue for multiple days. For that reason, you will need a security service that can provide 24-hour service, seven days a week. This round-the-clock service will ensure that there are no gaps in the security arrangements for the events. So, make sure the security agency you hire provides 24×7 service.
Proper equipment and technology: With the advancement of the technology, it is very important for each and every service to keep themselves updated. No security service is an exception. The agency you choose should have proper equipment, tools, and technology in order to detect any issues, and prevent or stop any kind of security breach.
So, these are some of the important factors you need to consider when finding the best private-event security service.
As you complete your search of the various security services in Los Angeles, create a shortlist of the ones that best meet these five important factors. Then, get price quotes from each agency on your list and compare. Comparing what you get for each price is an important part of the selection process. You want to make sure you get the best service for the best price. Security is always a top priority and you never want to compromise on the quality of the service.
For More Info on How to Find the Best Private-Event Security Guard Services Company in Los Angeles, CA
Give Access Control Security a call at 888-629-7648