Learn about the best security guard services company for private, corporate and business events in San Diego CA.
One of the key ingredients of a successful business is effective security and safety management. No matter what size of your business, what industry you are involved with, or the type of business, your physical assets need to be secured to prevent abusive actions and material loss. Physical assets like cash, for instance, can be stolen by thieves. Valuable documents which are soft assets can be stolen as well. There are many things that need to be taken care of. As a business owner, you may not have enough resources to manage your security. This is when Access Control Security (ACS), one of the best security guard companies in San Diego CA, can help.
Hiring the right security solution can be a difficult task to do. ACS is a top security guard company in San Diego CA that has been successfully operating in the area for years. We offer professional guards and services for private, corporate, and business events in San Diego CA. ACS recruits proficient and skillful guards for various operations like events guard, public figure safety, mobile patrolling, surveillance, escorts, and more.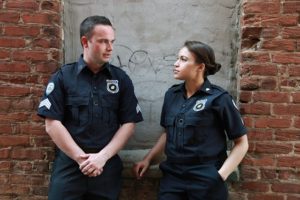 Choosing the best security guard services in San Diego can be a daunting task to do given a large number of agencies out there. So the first thing to do to find the best security guards in San Diego is to search online and gather as much important information as possible about the security services in your area and neighborhood. There are also some reviews websites like yelp that you can visit to check about their testimonials, customer bases, availability, and feedback.
The very first step in hiring a corporate and business security services agency is to define your purpose. With that in mind, it will help you to narrow down the selection to the most prevalent companies who can meet your requirements and budget.
You may take a note and list the 10 top agencies in San Diego CA. You could pick up a company with a superb reputation in town. You will rest assured that the security and safety arrangements can be done professionally by a reliable company such as ACS. Consider taking a look at our testimonials.
It may take time to compare the pricing and services. But when you conduct this, you will ultimately uncover the best decision. Cost of the services is determined by a wide array of factors. No matter what kind of guards that you need, make sure to call and ask for a detailed quote..
Finally, it also doesn't hurt to ask detailed questions until you are convinced and confident in handing over your critical security affairs to the right security services firm.
Interested in a free quote from the best security guard company in San Diego, CA?
Give our security experts a call at 888-629-7648.