Learn about the best security guard services company for private, corporate and business events in Chula Vista, National City and Imperial Beach CA.
You, your employees, and your assets are important to protect and ensure overall safety. It can be a daunting task to find the best security guard companies in the surrounding Chula Vista CA area by yourself. Why not let proven security guard companies like Access Control Security (ACS) handle the work for you? As a licensed and bonded top security guard company in National City CA and beyond, we are ready to help you to find the best trained security officers who can protect your valuables. There are some sensible reasons why you need to invest in professional armed and unarmed security protection.
As a security services company, ACS will do the recruitment and detail assignments for you. The service will save you a lot of time in finding the right security guard services in the Imperial Beach area for your business. Our best security guard teams in Chula Vista will do the hard work with the security arrangements including the recruitment, interviews, background checks, coordination, SOP direction, and many more. We come in handy at processing all the paperwork regarding the security staffs deployments. Knowing that everything has been taken care of, you will have peace of mind and more time to take care of your business.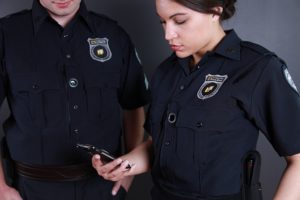 One of the tasks of ACS as a security guard company is to monitor and supervise corporate and business security services. We make sure that our guards will work as directed and won't leave you unprotected.
Hiring the best security guards emphasizes the impartiality concept of security detailing. That means the security officers will be independent from your company and they will work professionally, thanks to their certified training and backgrounds.
Our dedicated private event security services will be available around the clock, 24/7. As a reputable and reliable security firm, ACS has a significant amount of resources and manpower to maintain the security needs for your business or event.
Hiring a bonded security firm will offer confidence that you and your necessities, belongings and events are professionally protected. Our security guards are sworn to protect what's close and valuable to you. That includes your offices, warehouse, homes, and other properties. Top security companies like ACS will not only provide you the best security agents but also consistently maintain the security performance and client communication required to achieve security objectives.
Interested in a free quote from one of 
the best security guard services company for private, corporate and business events in Chula Vista, National City and Imperial Beach CA?
Give our security experts a call now at 888-629-7648.